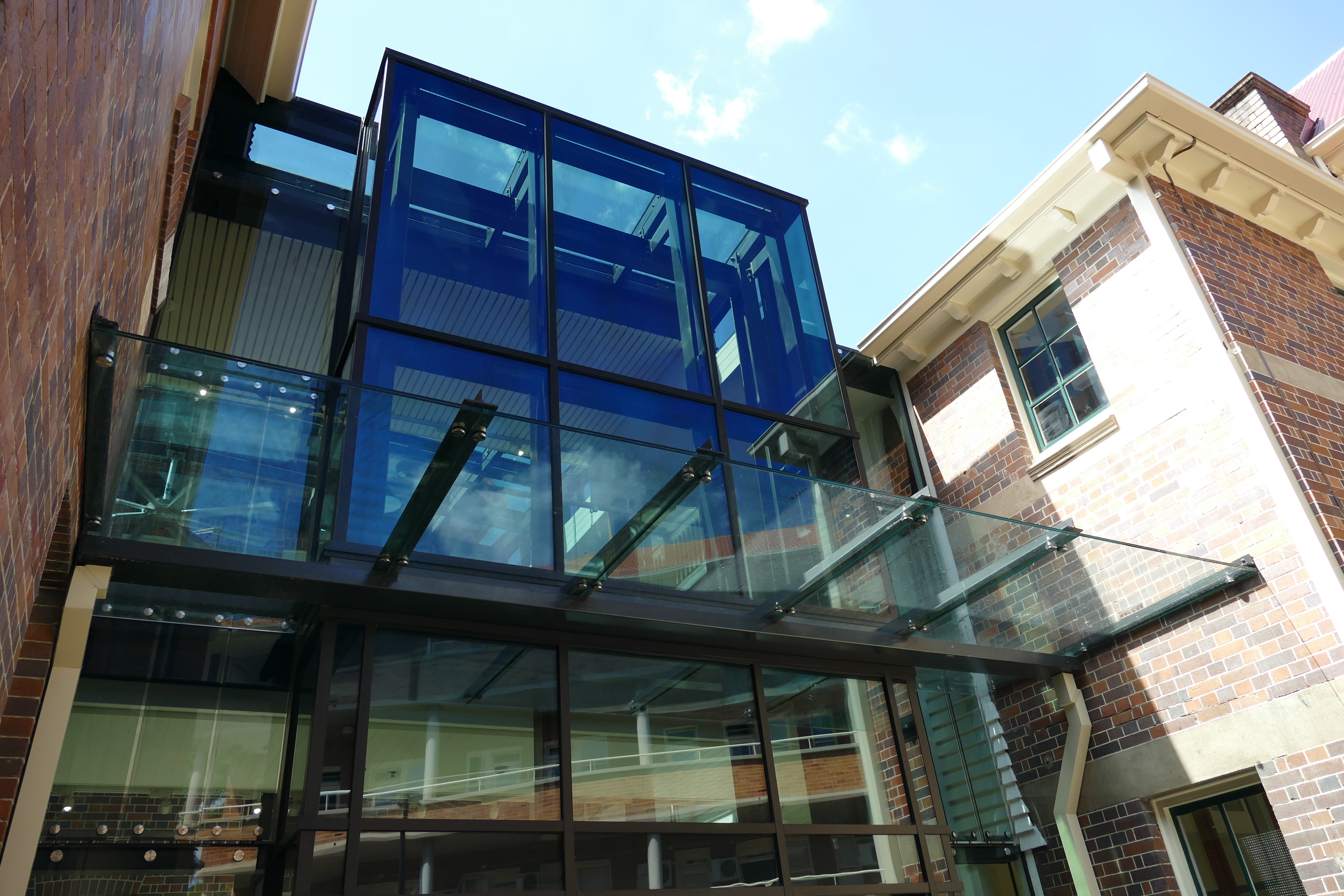 idec have proudly played a part in the refurbishment of the Mater Whitty Building located in South Brisbane.  The Whitty Building was originally opened in 1911 and was home to Brisbane's first hospital.  This refurbishment project aimed to restore and highlight the original building's charm and quality. Our scope included steel detailing, fabricating and erecting the glazing support steel for roof over and glazed walls, internal lift shaft with circling architectural stair and external stair.
Prior to beginning steel detailing, the idec riggers set out for site measurements- it was quickly and fortunately realised that the Whitty building was constructed with a surprising precision, a tribute to the builders of yester-year.  We looked to match this quality and ingenuity by first providing smart solutions to difficult site access problems.  Secondly, precise welding and millimetre perfect installation tolerances were required to house the pre-ordered glazing.
A successful result for the client with not one pane of glass required to be revised, saving the three month glazing lead time.