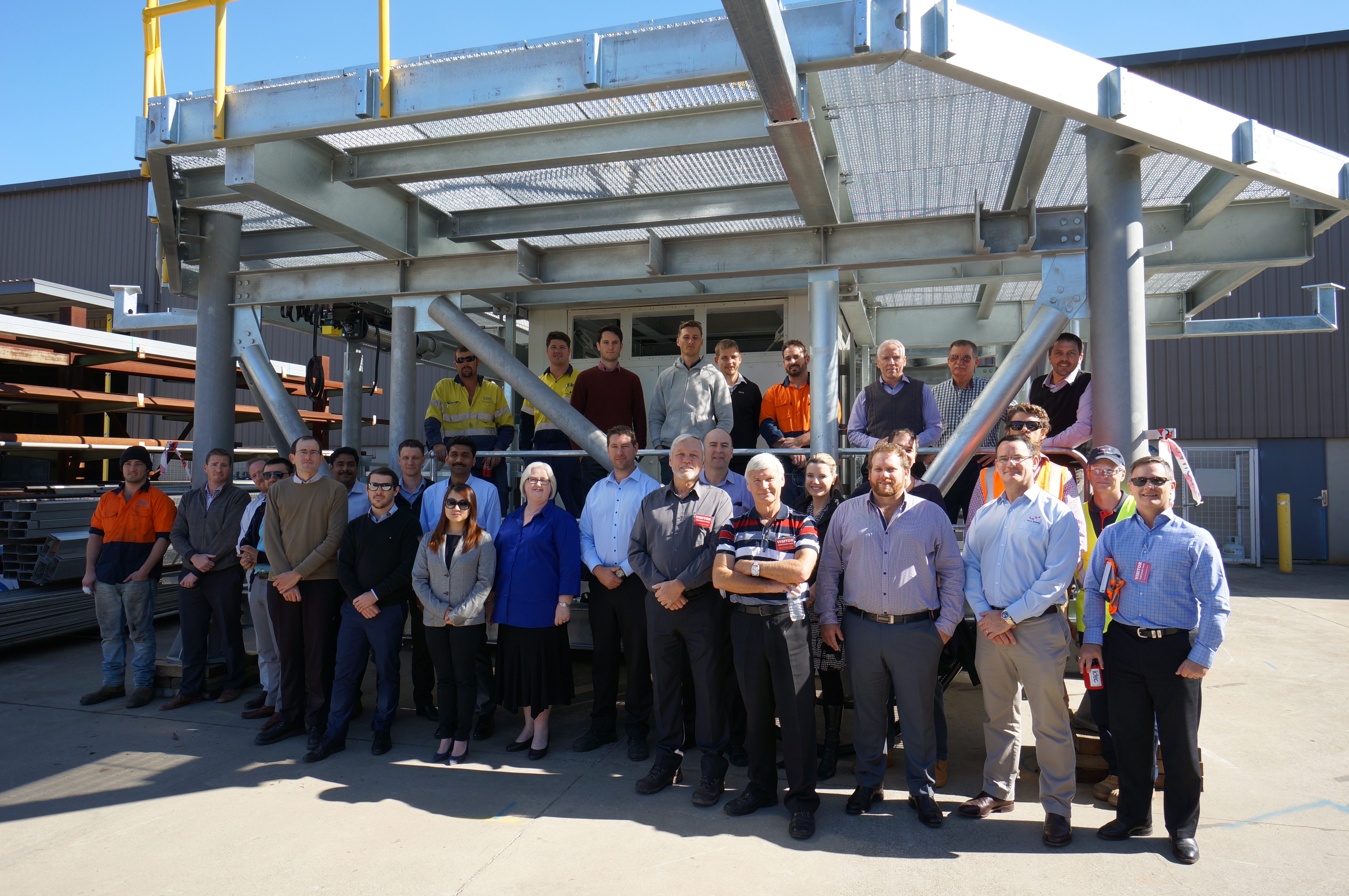 idec is currently working with Nova and Hendsolt to design and construct nine (9) fixed base Air Traffic Control and Surveillance Towers at Defence sites around Australia.
Radars will be installed on idec towers between 12m and 25m tall at Oakey, Amberley, Townsville, Darwin, Tindal, Pearce, East Sale, Nowra and Williamtown.  The Townsville and Darwin are to be fitted with radomes.  The construction of these nine sites will span over 3 years.
These towers are the first to be procured outside Germany by Hendsolt (formally Airbus) and proudly the idec workshop are fabricating these towers from Australian steel.  The quality of materials and fabrication that is required is first-rate.
The 25m tower for Tindal, NT is the first off the rank.  idec have carried out a trial assembly of the top 3m tier of this tower to monitor buildability once we get to site.  There are a few points during construction sequence that present challenges, for example lowering in the internal 'Tower Environmental Enclosure' with 10mm tolerance through the top of the tower.  The trial assembly proved the quality of detailing and fabrication as this stage was carried out seamlessly.
After an inspection by Nova, Hendsolt and Government personnel it was agreed the fabrication quality and idec design for this tower module was impeccable.   idec CEO Glenn Gibson commented, "idec are pleased to be partnered with Hendsolt / Nova regarding the  provision of Australian made radar towers as part of Australia's defence .  It is great to see idec values of quality & teamwork being realised in this project."
Undoubtedly, the key to this projects success lies with the experienced team of engineers, draftspersons, fabricators, project managers and site personnel in addition to the locally sourced and code compliant materials used.