idec install Hospital Link Bridge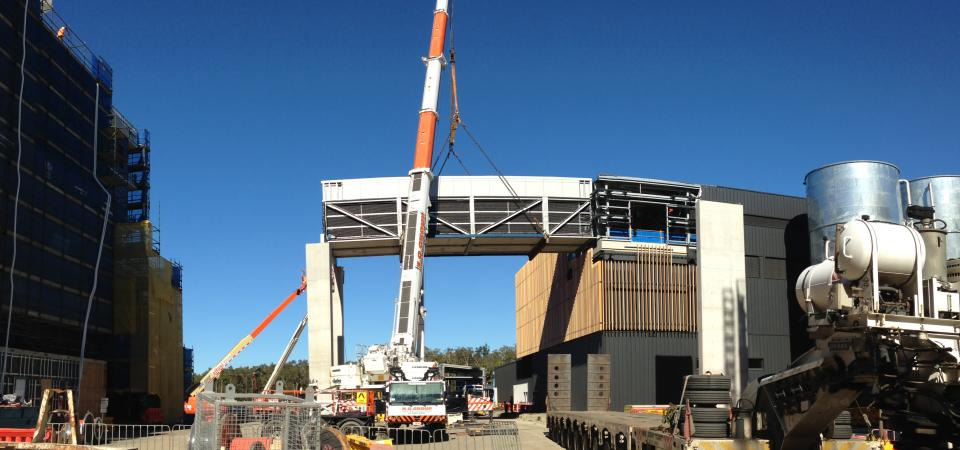 In July, idec installed the first of three link bridges for Lend Lease at the Sunshine Coast University Hospital, linking the Facilities Management Centre and the Main Hospital Building. The 37 metre bridge was pre-assembled in two sections off site and transported to the construction site for installation. idec utilised a 350 tonne crane to lift the two sections into position.
The video below shows a time lapse of the installation over the day.